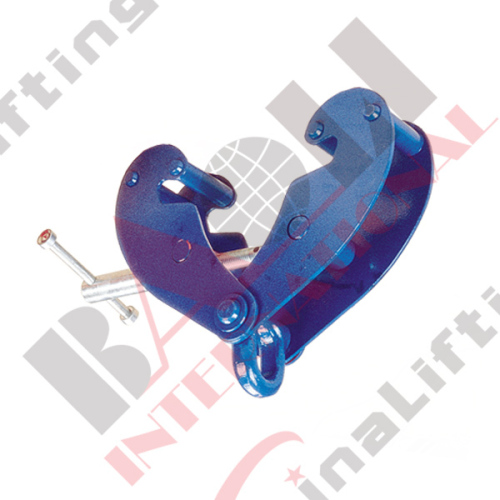 Capacities 1000-10000kg
The Chinalifting beam clamp is designed to provide quick and versatile rigging or hoisting points for a great variety of applications.
The threaded adjustment mechanism easily attaches to the beam flange to provide a safe and secure grip. In addition the threaded bar can be secured by means of a screw and a copper flat.
The Chinalifting beam clamp can either be permanently mounted or easily removed for use in different locations.
♦ Easy and simply mounting.
♦ built-in suspension bar provides low headroom.
♦ Special clamp jaw design applies load away from the flange edge,
thus reducing flang stress.
♦ Adjustable to fit a wide rang of flange widths and beams.
♦ Safe and secure grip on the beam.
♦ Heavy duty construction.
♦ Every Chinalifting beam clamp is tested with overload.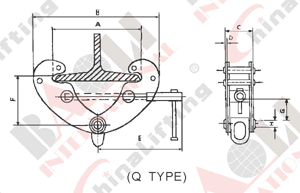 ITEM NO




01771

01772

01773

01774

01775

SAFE

WORKING

LOAD

kg

1000

2000

3000

5000

10000

ADJUSTABLE

BEAM

WIDTH

mm

70-245

70-245

70-355

70-355

80-350

A

max

mm

270

270

365

365

365

B

min

mm

183

183

240

240

250

max

mm

375

375

520

520

520

C

mm




66

74

103

111

120

D

mm




4

6

8

10

12

E

mm




210

210

258

258

280

F

min

mm

165

165

225

225

230

max

mm

102

102

135

135

160

G

min

mm

25

25

45

45

50

H




mm

20

20

22

28

38